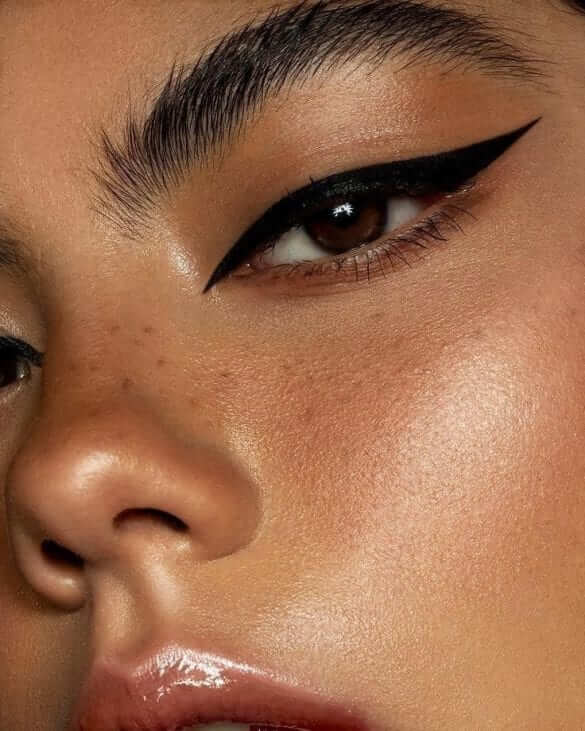 WING EYELINER IMPORTANT HACKS!
The simple eyeliner look
The simple wing eyeliner is fast and easy, and it goes with every kind of look. Preferable If you have rounder eyes or drooping eyes.
The fade
A combination of the simple wing eyeliner looks but fading it in with the shade of eyeshadow you are wearing. Golden sinks in with brown. If you bring liner closer all the way to the inner duct, it helps create a more 'cat eye look' that'll make your eyes smaller and more almond shaped.
Lid liner
Liners that are thicker on the lid and narrower on the wing. Instead of one wing, you can draw two. A longer one on top with a shorter one on the bottom. Maybe add highlighter to the tear duct and brow, to make it pop. It gives you that old school classic Marilyn Monroe look.
Droop eyes
Best for almond shaped eyes to give it that edge and. It looks rounder and bolder. You can also add two wings or just go with a bold one wing along with some simple golden tone eyeshadow.