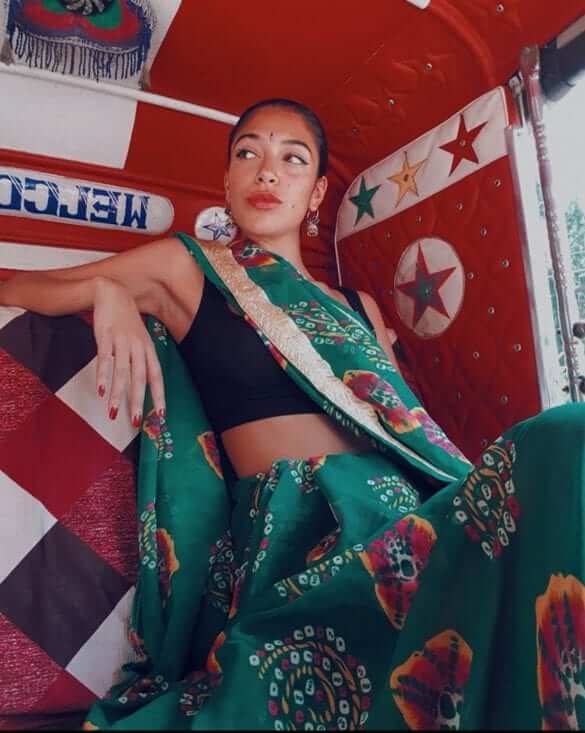 Fashion and culture- How to be raw
Sometimes it can get hard to find inspiration or ideas for Fashion. A blank Canvas can be an opportunity to learn and explore. Constantly being bombarded with so much Fashion content on a daily basis can be overwhelming and also blur out your Individuality.
So,now before you go look at other designs made by others for inspiration, here are some Authentic ways to look for more heartfelt inspos for Fashion.
Roots, cultures and Traditions
The best kind of inspiration is the kind you know best. If you really want to embrace style in your own unique way, diving into your roots and traditions is the best way to do it. For example, I'm from India and on a daily basis we see a lot of interesting things that can be incorporated into your personal style. Posters, jewelry, colors, textures, prints and even items can be a great form of inspiration. Make a Pinterest board of all the things you associate with your roots or anything you can call your 'roots' ( where you come from). Here are some of the things I've collected…
Pop culture
Pop culture is the biggest source of inspiration, and it's definitely what's currently doing well in the market. If you're a designer, take a look at Films, tv shows,blogs and Instagram – you'll find a lot of people working with pop culture references and quirks. The most interesting and unique way you can use Pop culture in your Designs or your look is by incorporating it with your roots. As an Indian I think India has a long history of films, products and media trends that today can be used as a fashion statement. If you're into Japanese pop culture, you can definitely incorporate that into your style as well. Here are some examples of how you can do so…
Be Unique
Not something new I've mentioned. It's the most important thing above all. Don't be a sheep in the herd, be authentically 'you'. If you have a rich cultural background use that and embrace that in your style. If you have a great sense of humor and dynamic personality, incorporate that in your look using the different things you like and are drawn to. It may not always seem like it but fashion is more than what meets the eye…it comes from a very raw transparent part of you who wants to express yourself. Diversity is a much needed area in Fashion , and I want you to take a moment to think about what that means to you.

Lilly Marina Baria is one of my favorite people to follow on Instagram for Fashion and style inspos, I love her looks, the bold outfits and ofcourse her confidence. She has both Gracefulness and a little bit of edgy to give you a real idea to how you can incorporate Tradition into fashion. Do check her out on the gram!