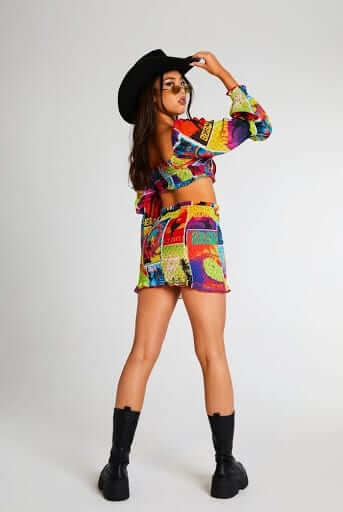 Jaded London – An Honest REVIEW
*AN HONEST REVIEW
I recently bought my first outfit from Jaded London. However, I ordered it through Doll's Kill. I was extremely fortunate to have stumbled upon this brand. I am more than happy with my order.
FOR 65$ – DOUBLE LAYER RIB & MESH SKULL PRINT DRESS – Link
I received my product in dolls kill packaging, but inside they had their own personalised Jaded London tag which looked a lot like a gift card, which is a dope idea for a brand to do.
WHY I WILL CONTINUE SHOP HERE?
QUALITY
I'm thoroughly impressed with their customer service, packaging and overall quality of the product. What I bought from here was definitely worth my money and I know it will last me for a long time.
PRODUCT DIVERSITY
They have a diverse range of products and styles for all types, ages and genders. I can shop for a lot of people I know, and I'm definite that they'll fit right into the style. Very wearable and very stylish.
UNIQUENESS
I know for a fact these are collectors items, and I won't find the same kind of clothes from a different brand. I love it's unique taste and brightly colored dresses, athletic wear and jackets. I admire what their brand is about and how they are striving to promote a more quirky, expressive look.
I'm looking forward to exploring further with Jaded London and their other collections, and I highly recommend looking into collaborations with their brand.

~ RoshniMe