The VIP OFFER, ONLY $10 for shoes?- the insider
Do you notice how online brands like 'shoe dazzle' and 'Just fab' have been wheeling people in with their VIP offer? They sell you the first pair of shoes for $10 on the condition that you become a VIP member and purchase one shoe a month for a specific price, and even if you don't you will be charged,  is this worth it deal?
Well I tried it out to see if it was worth my money
I tried out both 'shoe dazzle' as well as 'Just fab'. The first shoes I purchased from 'Shoe Dazzle Were these Laycie Strappy Stiletto Sandals, which looked gorgeous on the website.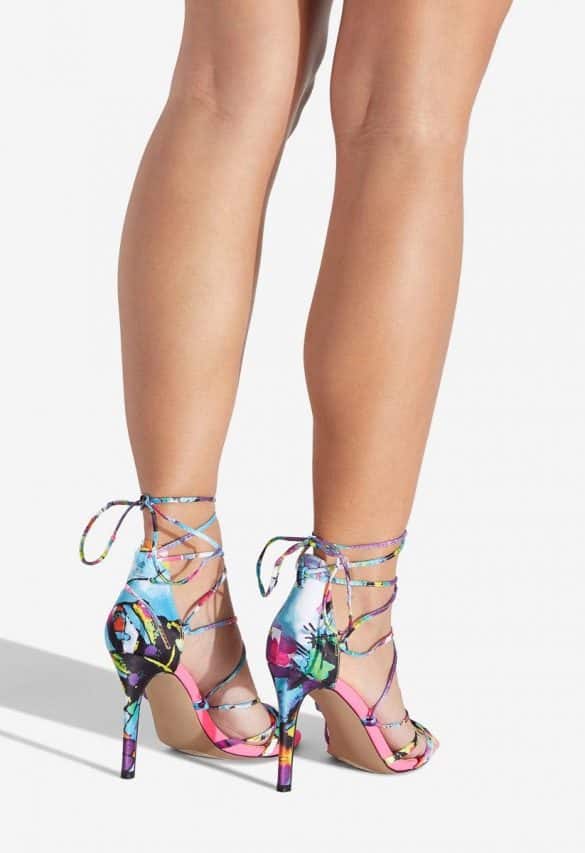 They usually arrive within a day. However, I was not happy with the purchase. The shoe seemed flimsy and tacky. The sole looked like it was made of cardboard paper, and the colors do not match the look portrayed on their website. Overall it's a use and throw type of shoe. The shocking bit is that they are selling these for $59 in original price. I wouldn't even consider buying them for $5.
Why I decided on a second purchase
I tried Just Fab the second time due to all the positive reviews I've been hearing…so I thought let me give it a shot. It failed my expectations; the shoes were just as disappointing. I have flat feet, and the heels just seem unwearable because of how cheaply the straps are glued in. The 'gold' texture looks horrible and tacky upfront and will most likely chip off in a month. Not even worth my $10.
What they don't tell you about online shoe stores
They are scamming you. I would recommend branded affordable stores as opposed to small-time shoe brands with unusual offers like this. Shoes are an item you buy for life, and usually a high-end item, therefore quality is not negligible. These brands are paying so much as half the price to produce cheap shoes; consequently, they use VIP offers to draw desperate vintage customers. Brands like 'puma', 'Madden' or even ASOS are worth putting your money into. They will last you a lifetime, and you will not regret spending it on $10 trash.
for the real deal check out these Gorgeous shoes!
Bowery Palms Pump https://brothervellies.com/products/bowery-palms-pump only for $685