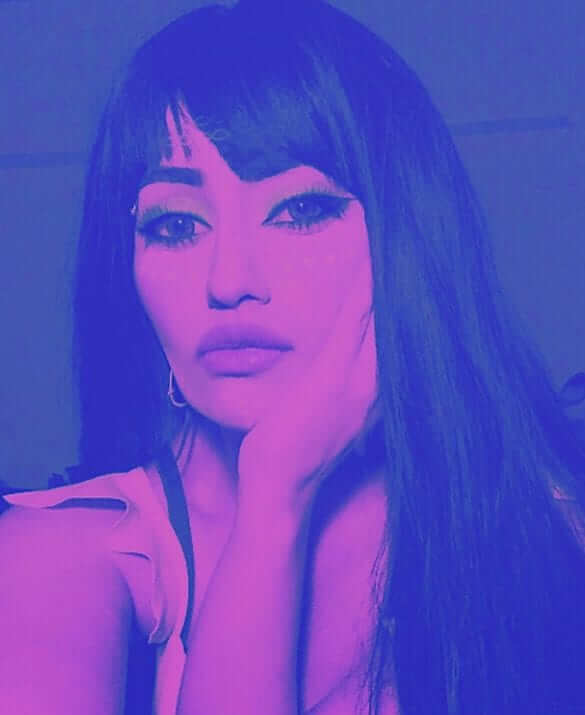 today's fashion- Roshnime Confessions
Today's fashion is rather complex, I don't know where to start. It's both great and ugly, and I will not deny the 'Ugly' part of it because it simply can not be named by the sheer bulk of Influencers, models, glamour magazines and media. The fashion I see today is rather degenerated and screams insecurity. Ofcourse I love the baggy camos, colorful bodysuits and high ponytails.

If you've been reading my blog, you know I'm a sucker for colors and bold styles. However what really strikes me is the herd mentality today's fashion seeps into the youth. Now you could say the same for all generations of fashion, I mean you could even point out that, that's the whole idea of fashion. To me Fashion is always passing, but incorporating your style with a new fashion trend is what makes you unique, and it means you are owning the trend.
I've seen a lot of young Men and Women styling themselves in the same booty shorts, tube tops, baseball tees and Nike shoes. Why are they doing this? Because it makes them look like they are a part of this 'so called group' of people that are on some level or are more affluent or more attractive than others. How many girls have you seen on Instagram that look exactly like Kylie Jenner and even wear the same clothes?, in say thousands. Same goes for all the guys who dress like Travis Scott.
Fashion has halted since the past ten years or so, changing extremely slowly because of this abnormal herd following that the media continues to promote. The 'hipster look did come into style somewhere in between 2014 to 2016. Men wore the Man Bun, and women were pulling off the classic 'Zooey Deschanell'. That was interesting to see after all the goth eyeliner and midriff tops, but they were nowhere as toxic as today's fashion.

There is a sense of 'superficiality' attached to the style being promoted across all platforms. As people start to dress more and more like the Kardashians, there is less and less scope to stand out and embrace a certain Quirkiness that can possibly outweigh those sexy bodycon dresses anyday.
Today's fashion is not just about that, it's about oversized puffer jackets, big hoop earrings, edgy graphic t-shirts, unisex shirts and lots cool two piece clothing. I absolutely love that about today's fashion!. There is a crowd of people waiting to experiment, men and women unafraid to be bold and out there expressing themselves. With people having more rights and freedom to express who they are, now is the time you have endless options to experiment with. I keep stressing on the concept of revolutionizing new trends and completely fresh styles of clothing instead of just bringing them back from the 80's or 70's. We have to grow as an industry and now is the time.
Fashion for real
I love artists like 'Saweetie', 'Rihanna', 'Avan jogia' and 'Tyler The Creator Pulling of original looks with their badass persona. They perfectly integrate the latest fashion trends with their personal style and it shows. Now I'm not here to diss on everyone else that chooses to go minimal and easy with their look. As I've mentioned before, i am in complete favour of minimalistic fashion. It definitely works to highlight you instead of your clothes and it speaks a lot about your confidence. I've always had a weakness for Men in white shirts and black pants.
Minimalism has always been the staple for fashion for centuries. Every fashionable person knows owning a pair of jeans or a black tshirt does not make you a hobo. You need certain kinds of clothes, and you must be open to it. Neutrals and nudes are my thing, I love how comfortable and easy it makes me feel on days I want to sit and home and play video games or go out to the store to buy cereal. Some days I don't want y'all to notice me, I want to go out invisible and preferably in sweats. But some days I want to wear my cheetah printed Faux fur coat to the grocery store, and trust me I will.